Exceptional Services for Your Cruise Trip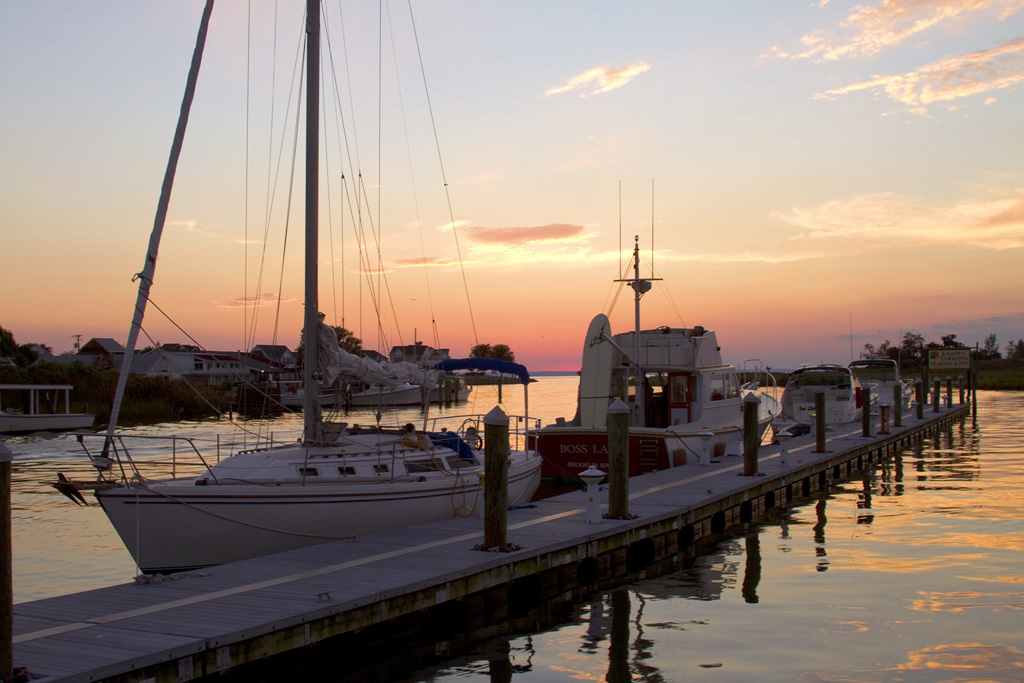 Dockside Services:
1000′ Floating Dock
Electricity 120 to 220 volts
Fresh water hookup
Pumpout
Diesel and 89 Octane Gasoline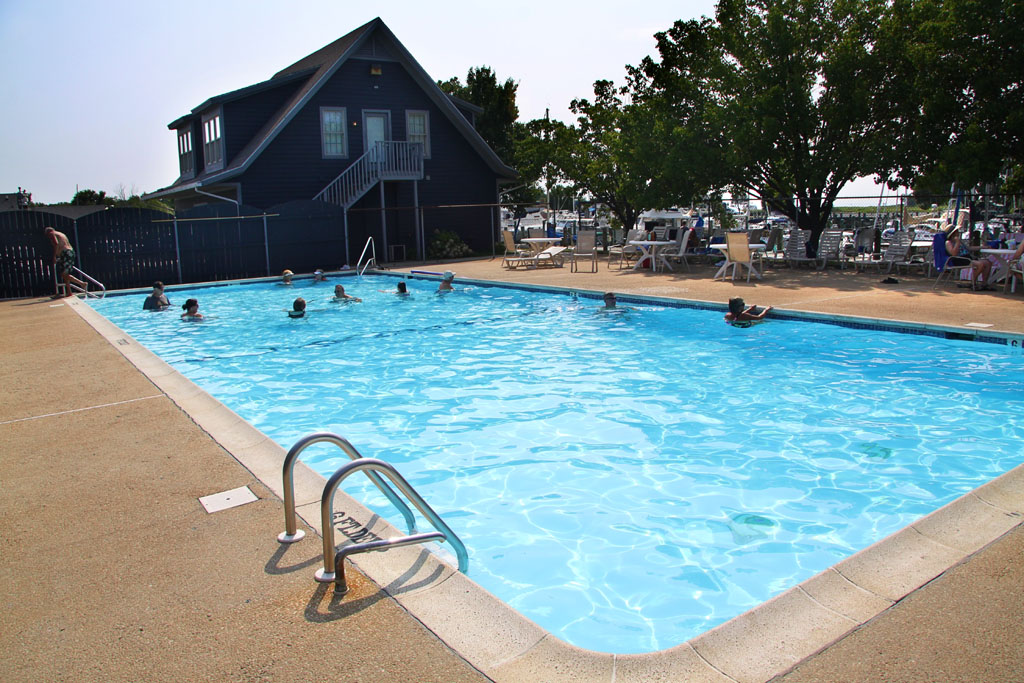 Enjoy Your Stay:
Modern, clean, air-conditioned showers and restrooms
Laundry Room
Wi-Fi
25'x60′ Pool with cabana
Walk to the grocery, shopping
Continental breakfasts
Park and playground facilities
Picnic benches, BBQ grills
Knapp's Narrows Marina & Inn is a destination you don't want to miss on your next cruise or fishing trip. We're also an ideal home-based location, offering the full range of haul-out, maintenance, repairs, and winter storage support. Add all the amenities on-site and attractions nearby, and you have a marina you need to check out this season!
Directions
By Land
65 miles from Annapolis
83 from Baltimore
90 from Washington
98 from Wilmington
120 from Philadelphia
By Boat
17 nautical miles from Annapolis
15 from St. Michaels
9 from Oxford
28 from Solomons
Directions By Land
Route 50 to Route 322 South, to 33 West to Tilghman Island.
We're on the right, just before the Knapp's Narrows Drawbridge.
Click below for directions
View Google Map
Directions By Boat
Tilghman Island Draw Bridge opens on demand 24/7. Draw Bridge opens on signal "One long, one short," or they monitor VHF Channel 13, or you can reach them by phone at (410) 886-2588.
When entering Knapp's Narrows, remember "Red, Right, Returning." It is considered "Returning" when entering from either the west or east side of the Narrows.

Entering from the Bay west side
honor the channel markers red to starboard; you will find Knapp's Narrows Marina on your port side before the Draw Bridge.
Entering from the Choptank River east side
honor the channel markers red to starboard, pass under the bridge,
and Knapp's Narrows Marina will be on your starboard side.
For Your GPS
Latitude: 38° 43″ 14′
Longitude: -76° 20″ 1′Street Address
6176 Tilghman Island Road
Tilghman, MD 21671