Exceptional Services for
Your Cruise Trip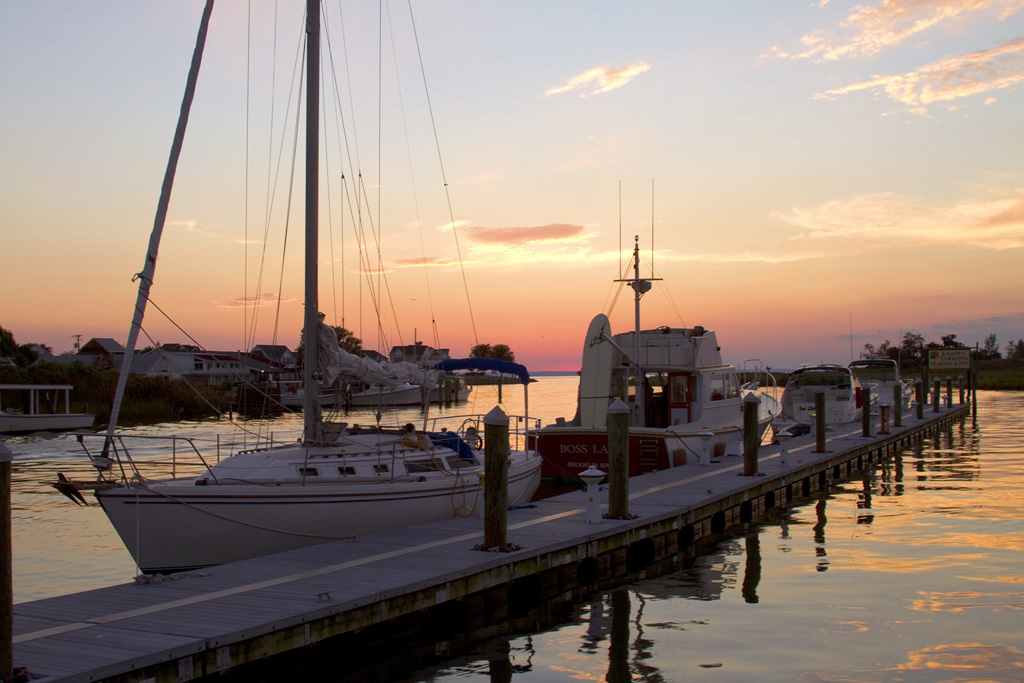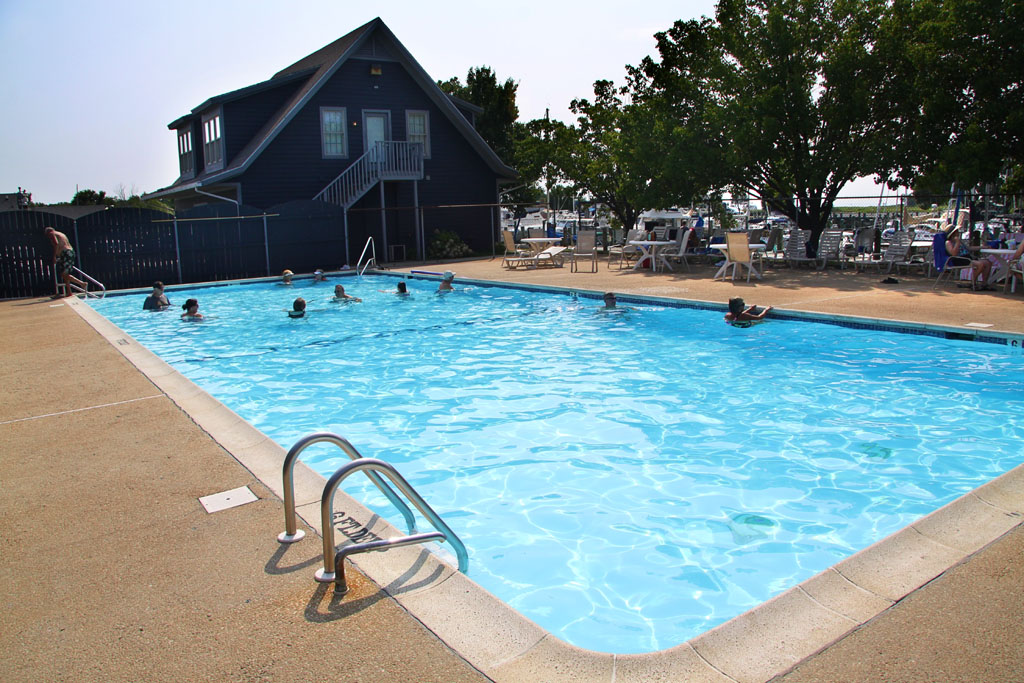 Knapp's Narrows Marina & Inn is a destination you don't want to miss on your next cruise or fishing trip. We're also an ideal home-based location, offering the full range of haul-out, maintenance, repairs, and winter storage support. Add all the amenities on-site and attractions nearby, and you have a marina you need to check out this season!
Route 50 to Route 322 South, to 33 West to Tilghman Island.
We're on the right, just before the Knapp's Narrows Drawbridge.
Click below for directions
View Google Map
Tilghman Island Draw Bridge opens on demand 24/7. Draw Bridge opens on signal "One long, one short," or they monitor VHF Channel 13, or you can reach them by phone at (410) 886-2588.
When entering Knapp's Narrows, remember "Red, Right, Returning." It is considered "Returning" when entering from either the west or east side of the Narrows.
Entering from the Bay west side, honor the channel markers red to starboard; you will find Knapp's Narrows Marina on your port side before the Draw Bridge.
Entering from the Bay west side
10/1/2022 UPDATE TO GETTING INTO THE NARROWS FROM THE BAY SIDE
When entering Knapps Narrows from the bay, keep Green markers #1 and #3 to port as usual.
You will then see temporary Red nun 4A and ahead of that, Day marker 4
Go right in between the two of those leaving the Red nun to starboard and the Day marker #4 to port
This will safely get you in the Narrows with no less than 6 ft at a normal low tide.
Note: All shoaling of the Bay entrance to Knapps Narrows comes from
the north, so if you see the depth start to diminish quickly,
a small adjustment toward the south should keep you in good water
Here are some pictures:
The first is a sailboat leaving the Narrows, passing the #4 Daymarker.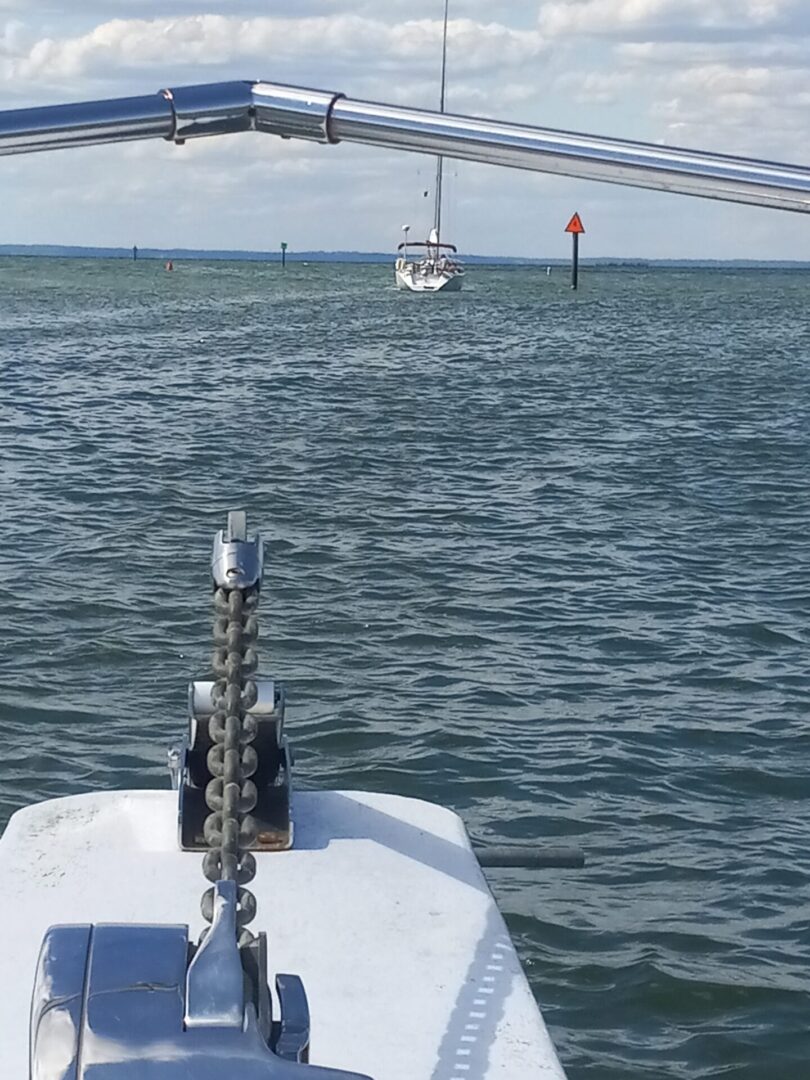 The second is a shot of the approach with the Nun to starboard and the Daymarker to port.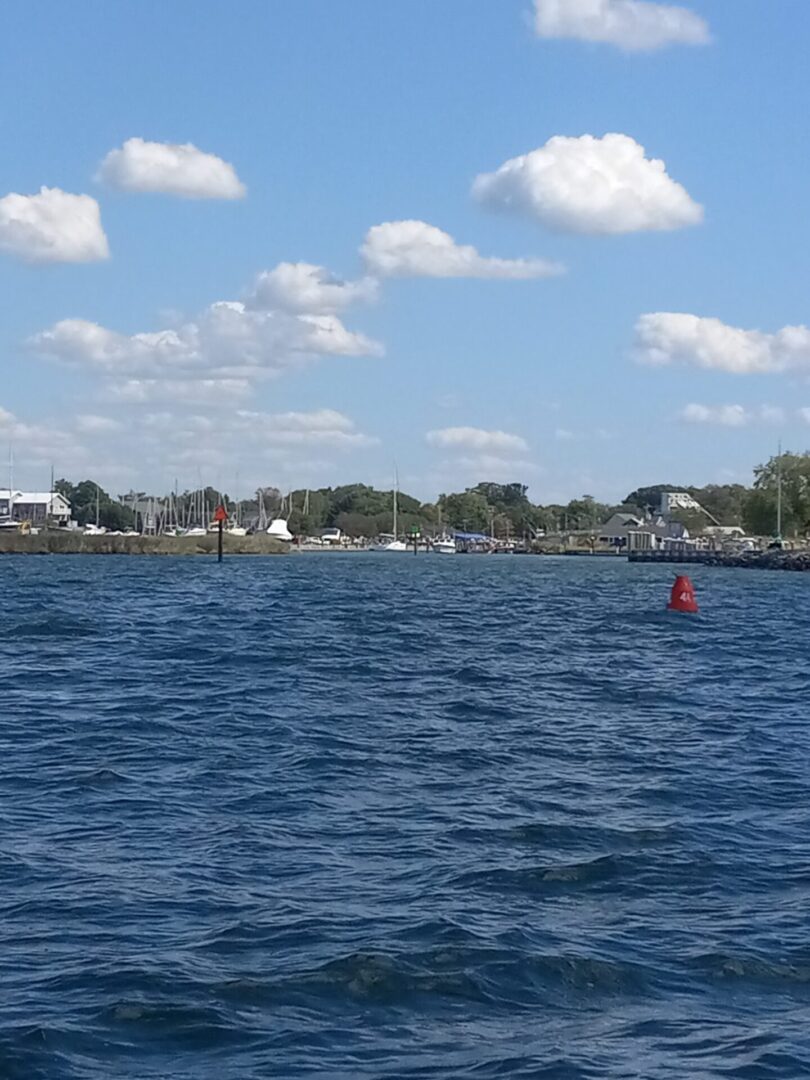 Entering from the Choptank River east side
honor the channel markers red to starboard, pass under the bridge,
and Knapp's Narrows Marina will be on your starboard side.
For Your GPS
Latitude: 38° 43″ 14′
Longitude: -76° 20″ 1′
Street Address
6176 Tilghman Island Road
Tilghman, MD 21671